Being the opposite of a large corporate travel company means Civic Travel can extend some unique benefits to our business customers. Our corporate clients, whether new or long standing, appreciate the personal attention they receive, as well as knowing they can rely on the close relationship they have with a small, but very knowledgeable and professional team. The loyalty that develops comes from knowing that every detail will be taken care of, and that support will be available day or night. This has become critically important in the current global climate where travel has developed as complex and confusing, where flight changes are common place, and border restrictions fluctuate constantly.
As a self-ticketing IATA agency, Civic Travel  are able to attend to last minute ticket reissues and resolve other difficulties that may otherwise require hours of wasted time for the client.
An appreciation of diplomatic and government processes and procedures has led Civic Travel to develop close ties with a number of embassies in Canberra over many years, and more recently, since the beginning of 2021, we have assisted embassies to repatriate many to their home countries.
The expertise required for business travel can often take years to acquire, by not only optimizing industry technology such as airline reservations systems, but also knowing how to accurately assess the needs of the traveller and then meeting those needs. The mature team at Civic Travel has such experience, spanning 40 years, as well as comprehensive firsthand product knowledge.
Our current business clients include embassies, small to medium enterprises and also larger international companies.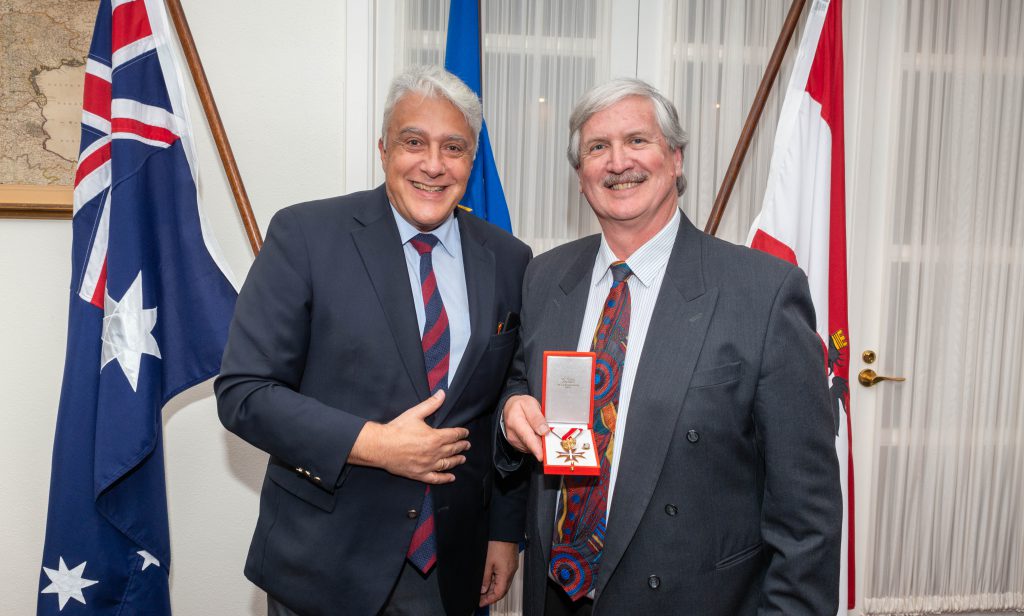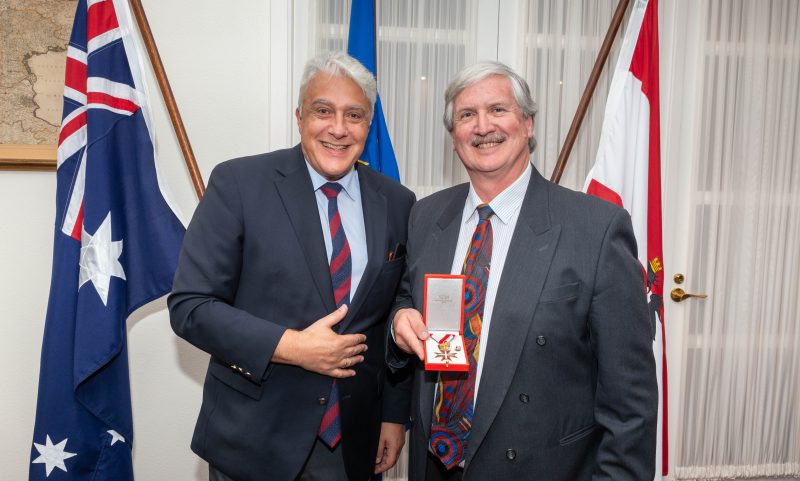 Civic Travel's Dr Claus Dirnberger receiving the Decoration of Honour in Gold for services to the Republic of Austria from Austrian Ambassador Wolfgang Strohmayer (left).